Do you want to come to Thu Duc for dating and entertainment after stressful working and studying days? Or simply want to come to Thu Duc, especially Hoang Dieu 2 and the surrounding area to eat and drink but don't know what to eat? So please refer to the article Top 5 delicious dishes in Thu Duc that you should try to get the answer for your trip.
Bun dau mam tom
The delicious Northern dish of Thu Duc that you cannot ignore is vermicelli with shrimp paste. This is a very addictive meal, once you try it, you will definitely be "sticky" without stopping. A mixed noodle dish consisting of vermicelli, deep-fried beans, boiled meat, fried spring rolls, fried rice served with vegetables and melon is extremely attractive. Combined with a cup of delicious fish sauce in the right style with kumquat, sugar and chili, stirring to foam is an indispensable "skill" of gourmets.
Address suggestions: Bún Đậu Mẹt Tre – Hoàng Diệu 2
Bún Đậu Mắm Tôm Xưa – 2a Đào Trinh Nhất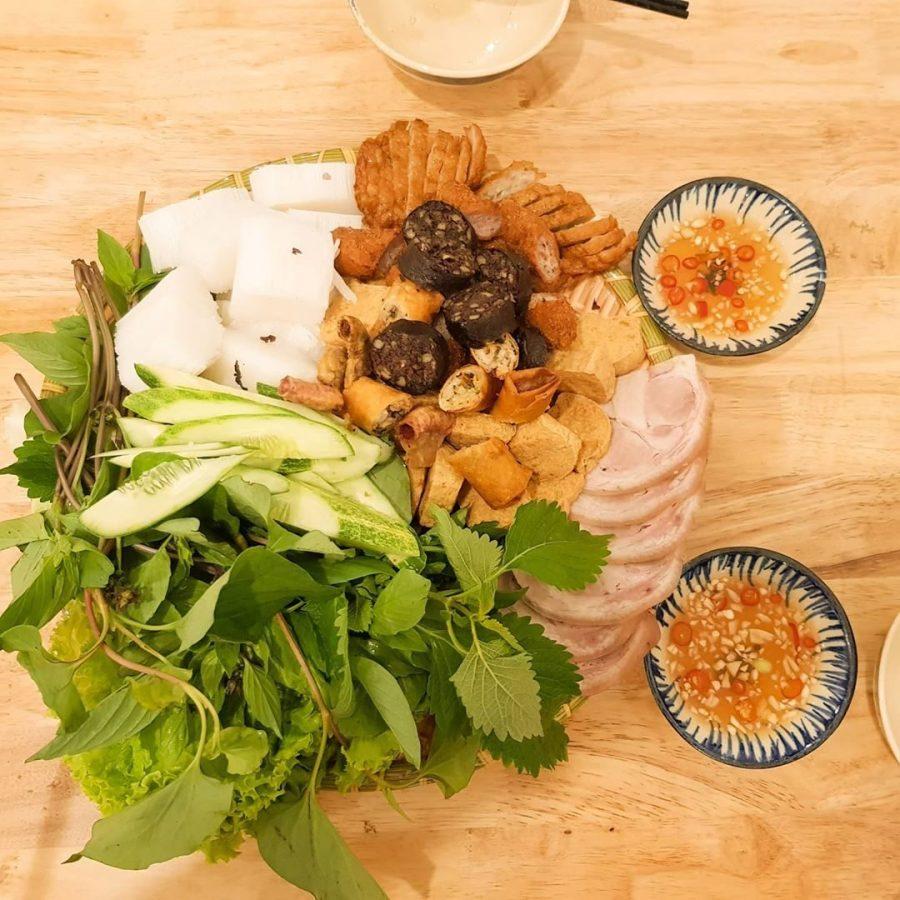 Mixed Bun Dau Mam Tom will definitely not disappoint you
Thu Duc spring rolls
Among the delicious dishes of Thu Duc, it is impossible not to mention spring rolls. You can enjoy delicious spring rolls such as grilled spring rolls, sour rolls. The spring rolls marinated with spices will surely satisfy many fastidious diners. You can roll grilled spring rolls with sour foods such as carrots, star fruit, bananas, tubers and a variety of herbs. Nem chua is mainly made from pork, mixed with the skin and added spices such as salt, sugar, garlic, especially wrapped with Vong leaves and also added a little honey, which is very different from the North's spring rolls. In addition, when eating spring rolls in Thu Duc, don't forget the spring rolls dipping sauce. Dipping sauce includes 2 types: sweet and sour dipping sauce and pureed soy sauce.
Suggested address: Nem Thien Huong Vien – 525 Kha Van Can, Linh Dong ward, Thu Duc district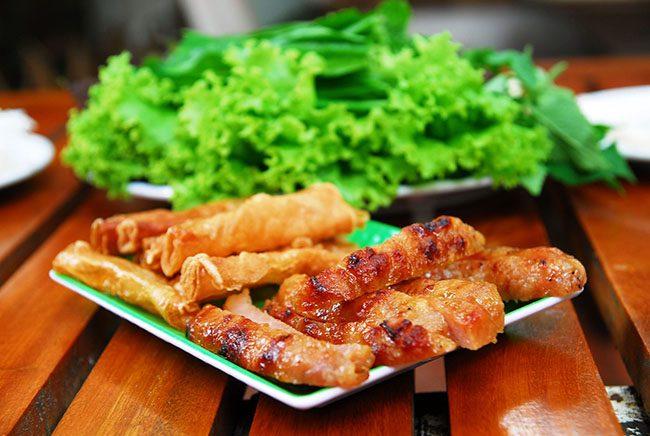 Thu Duc spring rolls will surely captivate many fastidious diners
Thu Duc Brocade dish
This is a special place quite far from Hoang Dieu 2, however, Thien Thai Tourism is still on the list due to its deliciousness! Pha Lau is a dish that is not too strange to many people, and this is also a dish loved by many people. This is a delicious dish that you should try when visiting Thu Duc. The dish is made from pig's intestines, lungs, pheo, liver, sugarcane leaves, etc., through the preliminarily clean process, it is put into a pot of greasy broth, fragrant with the irresistible smell of coconut water. The first good thing to do is to ensure that it is clean and odorless. Next is the moderate toughness. However, the most delicious thing to mention is the broth that is mixed with coconut water to create a fragrant, fatty and rich taste that makes many people fall in love. In addition, eating with bread with sweet and sour sauce is extremely delicious.
Suggested address: Lagoon Linh Dong – 296 Linh Dong, Linh Dong Ward, Thu Duc District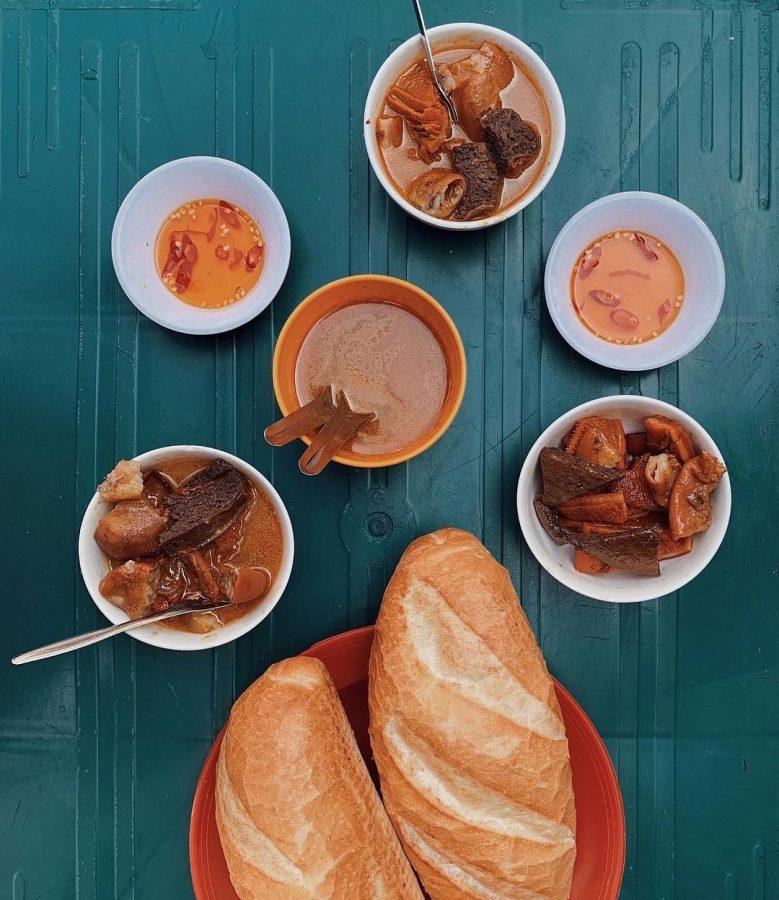 Pha Lau has a broth that is both greasy and rich
Hot chili chicken hot pot
Buying 1 with pickled chicken legs / roasted tamarind to eat at the beginning of the meal is an irresistible choice every time Thien Thai Tourism team visits this place. From chicken hot pot, grilled chicken or salted chicken are all very delicious, especially the hot pot. But when calling combo, the price is very good. Attractive scent, beautiful color. When eating, you will feel the mild spicy taste in harmony with the unique sweet and fatty chicken. In addition, this chicken hot pot also comes with a special bowl of dipping sauce, creating a unique and delicious dish.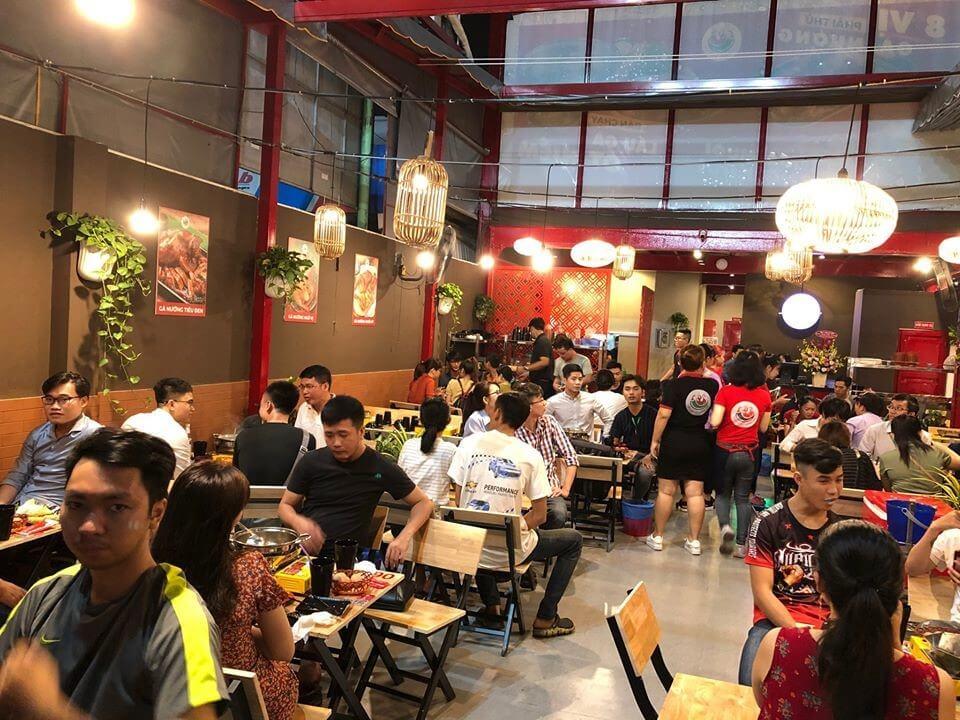 Suggested address:  188 Hoang Dieu 2, Linh Chieu ward, Thu Duc district, Ho Chi Minh
7 levels of spicy noodles
Spicy noodles are bigger and tougher than Vietnamese noodles, with levels from 1 to 7 according to the spiciness. It is this uniqueness and novelty that Korean spicy noodles still attract a large number of young people to come and experience this dish. At the spicy noodle shops, there are not only spicy noodles but also a lot of delicious Korean dishes especially: Kimbap, Takoyaki octopus cake, spicy chicken thighs, tornado sausages for snacks and fun chatting with friends.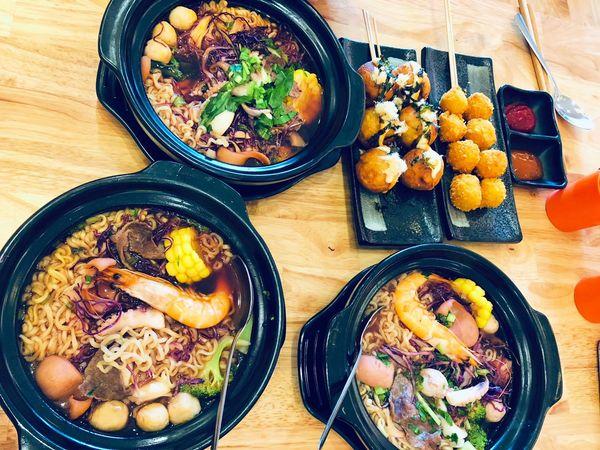 Suggested address: JUMBO Thu Duc Spicy Noodles 9G Dao Trinh Nhat, TP. Thu Duc
Koreno Spicy Noodles – Hoang Dieu 2 105 Đ. Hoang Dieu 2, Linh Trung Ward, Thu Duc
Everyone has different requirements for dishes, hopefully through the article Top 5 delicious Thu Duc dishes that you should try, you will find yourself a dish that suits your preferences and needs.
Source: https://www.dulichthienthai.com/mon-ngon-hoang-dieu-2-thu-duc/